Friday 1 September 2023
Understanding space: DSEI and UK Space Command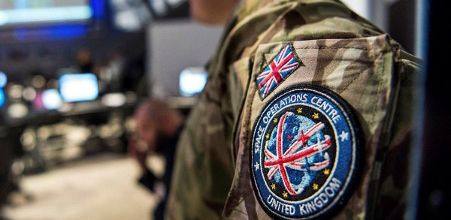 In March this year, the European Space Agency (ESA) stressed the importance of space as a disruptive force in society and defence in its space strategy report, 'Revolution Space'.
"Countries… that will not secure their independent access to space and its autonomous use, will become… dependent and economically deprived of a major part of this value chain."
From a defence standpoint, it is often heard that space is becoming more 'congested and contested' since private companies such as SpaceX led a renewed interest in what space has to offer. From global communications coverage to transferring data through satellite communications (SATCOM), the space domain is disrupting conventional warfare.
However, there is still a long way to go as there is so much uncertainty in the domain: in standards and rules for governing space, how governments ought to converse with private and commercial companies and what space has to offer as a force multiplier.
Fundamentally, the military end-user must have an understanding of space if it is to make use of orbital assets. This makes events such as the forthcoming biennial Defence and Security Equipment International (DSEI) exhibition in September 2023 all the more crucial for helping industry players work together, exploit emerging technologies and offer solutions to space defence.
Global Defence Technology spoke exclusively with two major space industry commentators – DSEI's lead space adviser Dr Michael Holden, who outlined how the London exhibition will be orchestrated to reflect the pressing questions in space defence, and the UK Space Command Chief of Staff, Group Captain Richard Nevin, who emphasised the need to continually understand space in order to operate effectively.
Integration, integration, integration
The military end user is attempting to transform into an integrative force that operates across all five domains – utilising their assets in each area to achieve their ends, none more so than in space.
"So, this was a lesson learned from DSEI 2021 where, for the first time, there was one theme for the entire show, which was 'Multi-Domain Integration'," Holden explained.
"That was seen to work incredibly well and the whole of defence was speaking with one voice and getting behind that. So, it was adopted very early on in the process, around February 2022, for the show this year."
This overarching theme for DSEI will be a common thread throughout the Space Hub. Holden points out that "the theme of 'Achieving an Integrative Force' goes around the entire show and we've been working to ensure that narrative stays in place and that everyone adheres to that as they go around.
"So while we've got that top level theme, we've also got five themes lower down, these include: cyber, technology innovation, acquisition, sustainability and training and talent management.
"One of the things that we have learned from DSEI 21 was that it was partitioned by day," whereas this time around, attendants will experience these sub-themes laced throughout each day, Holden explained.
International collaboration in space
Working together to leverage joint capabilities alongside partners an allies is a fundamental step to understanding and operating through space.

Now that space has become a global reality, governments are beginning to confront key questions: should we invest in an autonomous space programme? At what point do we trade off collaboration for sovereignty?

Total space autonomy is an ambitious and costly task; especially at a time when land, sea and air mobilisation are dominating strategies responding to the multi-polar climate. Balancing sovereignty and international collaboration in space is a major dilemma for fledgling space agencies such as those in the UK and Europe that have come to rely on critical space infrastructure in the United States and private sector start-ups.

"So [we should be] working with partners and allies to try and make sure that we as a coalition are able to deliver the most capability going forward," Nevin argued. "What we need is resilience and not duplication. "It's about understanding the infrastructure you require. No nation can do this alone, [it is] how we as part of a coalition can be the best partner we can be."

Responding to nefarious use of space tech demands a continual understanding
The US-China tech rivalry, alongside Russia's invasion of Ukraine, has shaken the world's geopolitical foundations – from the High North to the Indo-Pacific and Nato's eastern flank – but it has also begun to enter the space domain too.
Recently, air and space power specialists at the UK Chief of the Air Staff's Air and Space Power Conference 2023 (CASASPC), which convened on 12-13 July, warned of the unceasing progress of China's space programme.
The head of UK Space Command, Air Commodore Paul Godfrey, was one many voices accentuating the need for the UK to understand the technological advancements in Russia and China, "should they be used against us."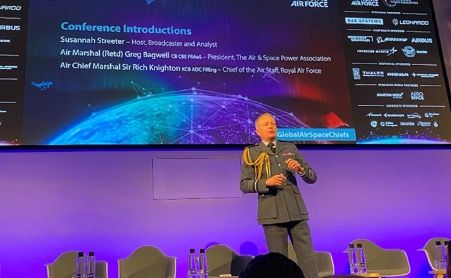 Chief of the Air Staff at the UK Royal Air Force, Air Chief Marshal Richard Knighton, addressing international air and space power specialists at the Chief of the Air Staff's Air and Space Power Conference, 12-13 July, London. Expert speakers were particularly concerned about the rapid development of space programmes in Russia and China. Credit: Author.
"So why is the commander of the UK Space Command talking about China's human space flight programme? Well, it's overseen by the China manned space engineering office which just happens to sit under China's Central Military Commission Equipment Development department," Godfrey said.
Providing an understanding of China's space-based capabilities, Godfrey noted the US Defense Intelligence Agency reports that launch sites, control centres and many of the satellites that China launched over the last 20 years are overseen by the People's Liberation Army.
If we can't understand what's in the domain, [then] you're not really an operating domain." Group Captain Richard Nevin. For Nevin, the ability to understand what was operating in a domain was critical to be able to use the space effectively. "If we can't understand what's in the domain, [then] you're not really an operating domain. We wouldn't operate in any other domain without understanding what is going on in that domain, and that needs to be balanced against what we need to deliver to the wider defence," Nevin said.
Commercial solutions to defence space
As the geopolitical environment continues to sour, the ability to observe events around the world at any time is just one of the many capabilities to come from space-based assets. Satellite imagery may observe notable events such as identifying the location of Indian vessels evacuating their nationals from the Port of Sudan taken by the commercial company BlackSky in April this year.
More recently, the release of real-time satellite imagery of incongruous "objects resembling explosives on the roof of several power units of the Zaporizhzhia nuclear power plant" amid the war in Ukraine, which was provided by the commercial satellite imagery company, Planet Labs.
At the CASASPC, Professor Anu Ohja of the UK Space Agency emphasised that this kind of coverage "really brought home to policymakers around the world that defence space capabilities are no longer a nice-to-have, but they are a must-have."

This swelling commercialisation in space has prompted the global military satellite market to be dominated by the intelligence, surveillance and reconnaissance satellite segment, which accounts for 52.6% of the market. This is followed by communications satellites with a share of 32.2% of the market, according to intelligence consultancy company, GlobalData.

The data indicates that the application of dual-use technologies across the commercial and military spheres is leading the way in space – military applications are a critical consumer base for innovative commercial start-ups in the sector.
Given this, international exhibition events such as DSEI 2023 are thrust into prominence as a platform for continual space defence cooperation and exploiting the most advanced dual-use technologies out there.
This year, DSEI will host space suppliers and discussions into the leading capabilities from artificial intelligence (AI), edge processing and quantum technologies among many others.
"[Commercial companies will be] looking a lot at AI, but that seems to be defined differently depending on who you talk to about that and one of the bottlenecks is the link between the satellite and the ground [for] communication links. So, a lot of work [will be] going on and watch what's typically called edge processing," Holden summarised.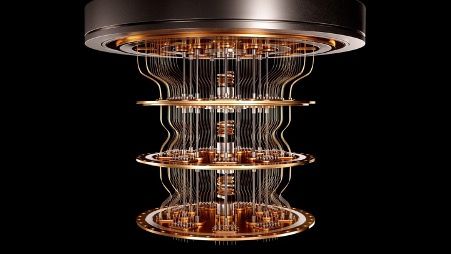 | | | | | |
| --- | --- | --- | --- | --- |
| | | Quantum computing will play a significant role in developing space domain awareness in the coming years. Credit: Shutterstock/Bartlomiej K. Wroblewski | | |
"If we move to quantum encrypted technologies, how do you actually distribute those keys around and there's a couple of companies including in the UK looking at how you how you could do that."
To this end, "gearing up" for the "quantum computing revolution" will be one of the major sectors that will concern attendees, Holden added.
In addition, with communications satellites making up over 30% of the global satellite market, DSEI will also look at "how much can you process on the satellite itself so that you [are] beaming down less data if you will, or metadata, rather than just the whole pipe and take everything."
As space-based capabilities – such as observation and communications relay satellites – become increasingly important to maintaining situational awareness on the modern battlefield, having forces and equipment capable of leveraging space-based assets and disrupting, degrading and destroying hostile space assets from other domains is crucial to ensuring strategic overmatch in any major high intensity conflict.
DSEI has also enhanced how it will enable attendees to embrace the discussions on the capabilities of these new emerging technologies as well as the innovative space solutions.
"You'll be able to watch it on the app. You'll catch all the key notes; you'll be able to do all the things that you do at the meetings and plan them in advance; you'll be able to chat with people, message people, which all brings a new dimension to the show," said Holden.
---
Secured your pass to DSEI23?