Wednesday 12 July 2023
Interview with Darren Newman, Fujitsu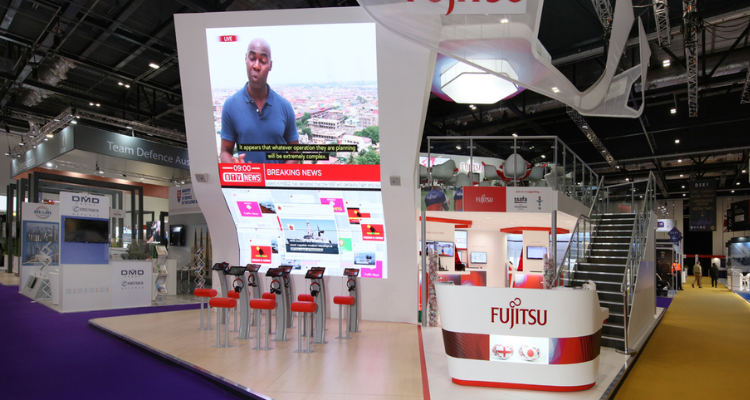 Q: What are Fujitsu's views on the importance of international collaborations and partnerships formed at events like DSEI?
A: For Fujitsu Defence, with a global footprint and a global interest in multinational defence programmes, DSEI is incredibly important because it's the primary opportunity throughout the year where we can bring together military, industry and government in order to drive some of those partnerships, explore ideas and options for much wider collaboration across a range of partners. For us, the ability to have a common focus to bring those parties together - particularly from an international perspective - is really important.
As we move into an era of international collaboration, with major programmes like AUKUS, it's becoming increasingly critical to understand those various international aspects, and DSEI provides a platform for that.
Q: What's your key message at the show?
A: To support this model of international collaboration. UK MOD is a huge customer but we are clear that integration between militaries, and collaboration between industry partners, is becoming increasingly vital in order to address some of those global threats.
Q: Do you think academia has a role to play in this collaborative process?
A: It's absolutely critical and we are working in collaboration with a number of leading universities in the UK at the moment. Talent is key, and it comes back to that fusion of defence experts and our expertise from an IT and data background. Being able to pull those together to get a valuable number of solutions that will genuinely benefit end users and improve outcomes - I don't think that can be done in isolation.
Q: What's your success criteria for DSEI this year?
A: Success for us is being able to use the show as a platform to reinforce our defence credentials as an IT organisation. It's being able to explore and create new partnerships, reinforce established partnerships, and understand the way the defence market is evolving across multiple areas. Vehicle platforms, IT, space, emerging technology - all of those come together at this event.
The show is hugely important to us. It's a key part of our activity every two years, and we absolutely see the benefit of continuing to attend.