Tuesday 24 August 2021
DSEI Announces Keynote Speaker Schedule of Top Officials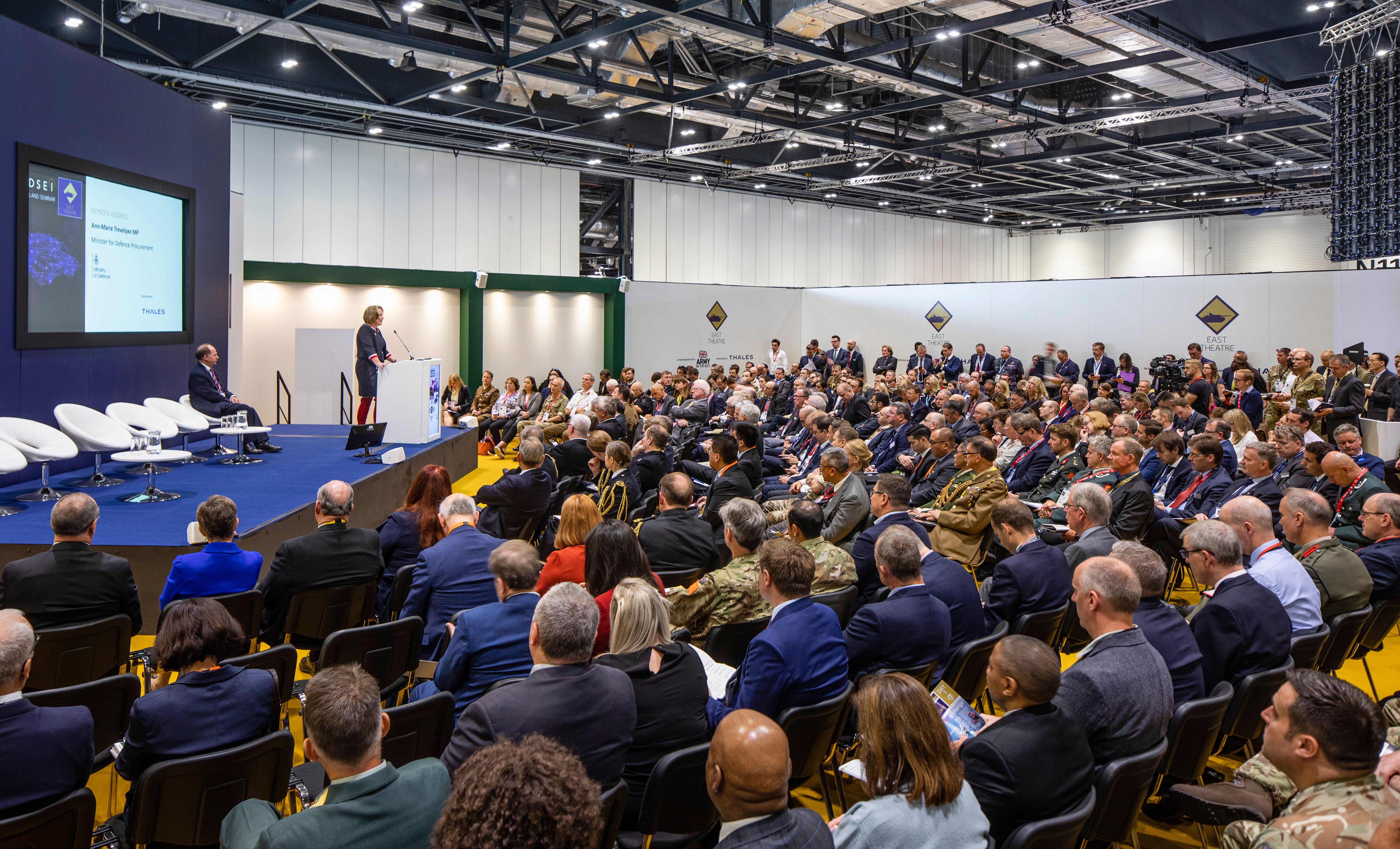 DSEI ANNOUNCES KEYNOTE SPEAKER SCHEDULE OF TOP OFFICIALS
Speeches will be delivered live in an on-site keynote studio to a small audience. All speeches will be broadcast across the venue for attending visitors, as well as on the event's digital platform "DSEI Connect" for those who are unable to visit in person.
To reflect the central role of UK Strategic Command at DSEI 2021, the show's first speech will be delivered by General Sir Patrick Sanders, Commander of Strategic Command. Gen Sanders will give insight into the implementation of Multi-Domain Integration across Defence, and highlight the role that industry has to play within that. His speech will be followed by an address from the Minister for Defence Procurement, Jeremy Quin MP, at 1215. Day one of DSEI will also welcome the first International Keynote speech of the show at 1530, delivered by Lieutenant General Erik C Peterson, United States Army Deputy Chief of Staff. Figureheads of the British Armed Forces are set to speak consecutively on Wednesday 15 September, with Second Sea Lord, Vice Admiral Nick Hine opening DSEI Day 2. He will cover the Royal Navy's key theme for DSEI as well as how they aim to harness innovation, technology and data solutions to provide a truly integrated Royal Navy.
The next speech will be delivered by General Sir Mark Carleton-Smith, Chief of the General Staff, who will explore the theme of the British Army at DSEI, "Future Soldier: An Integrated Army", and the new land operating concept.
Later that day, Air Chief Sir Mike Wigston will explore the opportunities 6th Generation Fighters represent for the defence industrial base and the Royal Air Force theme for DSEI: "The Next Generation Air Force - integrated for advantage, by design, across all domains." The RAF's plans to enhance pan-national industrial collaboration will be an essential topic for the Air Domain, as the FCAS (Future Combat Arial Systems) and TEMPEST return to the show floor.
To complete this line-up Sir Simon Bollom, CEO of DE&S, will be opening the show's third day on Thursday 16 September with his keynote address on "An agile and responsive workforce for the future". Day 3 will also welcome UK Secretary of State for Defence, Ben Wallace, who will deliver his speech at 1400, emphasising his commitment to international defence cooperation and collaboration, through industry. A range of keynotes will also stream online exclusively via DSEI Connect, including a speech delivered by UK MoD Chief Scientific Adviser, Professor Dame Angela McLean, who has been heavily involved in the Covid response.
To view the full schedule of keynotes and seminars at DSEI visit: https://www.dsei.co.uk/keynote-speakers
Don't forget to register at: https://www.dsei.co.uk/register.