Tuesday 11 July 2023
DSEI 2023: Leading Companies to Unveil Latest Advancements in Disruptive Technology at the World's Premier Hybrid Defence Event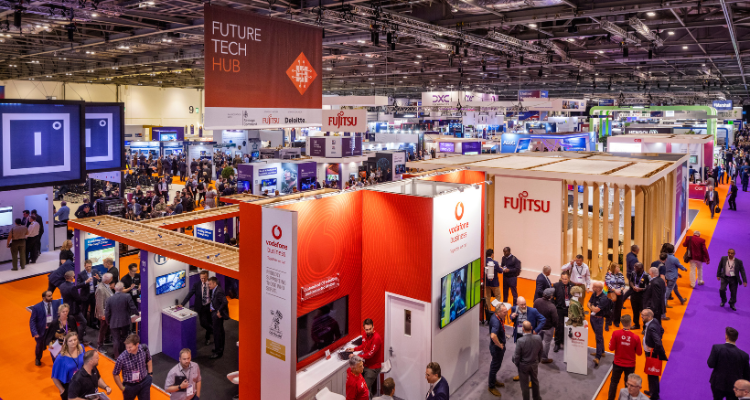 Defence and Security Equipment International (DSEI) returns to ExCeL in London this year from 12 -15 September. The event promises an extensive display of cutting-edge technology with a large proportion of the new exhibitors coming from the future technology sphere. This echoes the industry push toward emerging technologies such as AI and machine learning, quantum computing and Big Data & Advanced Analytics (BDAA).
The entire defence ecosystem will be represented at DSEI, providing government, industry and the military with a platform to hold important discussions and network. Each domain is fully represented, but notably the Future Tech Hub is the event's largest growing area playing host to a wide array of technology companies. The Future Tech Hub will also be home to the UK Strategic Command, UK MOD Science & Innovation, and Defence Equipment and Support (DE&S). Leading US wireless technology company, Verizon, is attending for the first time and will demonstrate how 5G mobile edge computing is poised to help defence agencies operate more efficiently and securely. In addition, notable SMEs will be in attendance, showcasing technology and software that can be utilised in the defence sector.

One such company is Adarga, which is developing an AI platform that can streamline complex, mission critical decisions, using big streams of data and analytics. This demonstrates the transition within the defence sector towards increasingly intertwining new-wave digital technologies and defence systems to enhance capabilities. The increase in mainstream technology firms participating in DSEI is testament to the event's renewed focus on Cyber and AI. Advai, a leading deep tech AI Assurance firm in the UK, will be launch 'Advai Insight', an AI Robustness Workspace at DSEI. Advai Insight is a significant leap forward in the ability of non-technical teams to manage AI Assurance (trustworthiness, reliability, robustness). This product is the result of 3 years of Defence-backed R&D – bolstered by public funding.
Grant Burgham, DSEI Director, commented: "With increased emphasis on the capabilities of disruptive innovation such as AI, Quantum computing as well as 5G/6G, it is good to see so many non-traditional defence companies exhibiting at DSEI this year. As ever, we're looking forward to hosting the best hybrid event for our visitors and exhibitors, giving them a platform where they can demonstrate the enormous potential of the future tech solutions they have developed".