Tuesday 11 July 2023
Defense News Named Official Media and Show Daily Partner of DSEI 2023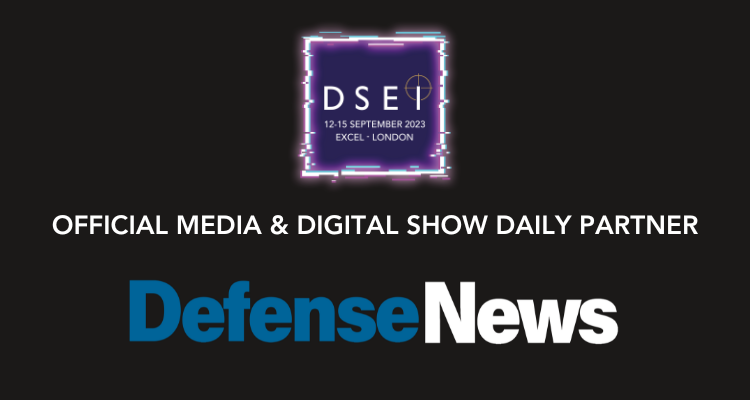 Sightline Media Group, LLC and Clarion Defence (UK) Limited have announced that Defense News will serve as the official media partner and produce the official show daily of DSEI 2023, which connects the entire international defence & security supply chain across all domains.
Clarion Defence, which puts on some of Europe's largest conferences, and Sightline Media Group have entered into a new partnership for events and advertising opportunities at DSEI 2023. In addition, Defense News will continue to cover news, developments, and analysis at the exhibition. As part of the agreement, Sightline, the owner and operator of Defense News, C4ISRNET, and Military Times, will provide coverage of the show and produce the official digital show daily. "We are excited to be providing in-depth coverage and analysis of the DSEI 2023," said Mike Gruss, editor in chief of Sightline Media Group. "Our team of journalists is looking forward to bringing context and perspective to the event for both attendees and those following remotely." Sightline Media Group will offer marketers seven products. They include: a special print edition of Defense News magazine for DSEI, the DSEI Digital Show Daily, the DSEI Outlook for Days 1 – 4 highlighting that day's speakers, panel, From The Show Floor custom videos, daily roundtable discussions and C4ISRNET Show Reporter. The products are available for purchase only to confirmed DSEI exhibitors.
"We are pleased to announce our partnership with Sightline Media Group and Defense News as the official media and show daily partner for DSEI 2023," said Grant Burgham, DSEI Director. "Their team of experienced journalists will bring valuable insights to the event. With 34 weeks to go until the show opens, we have sold 92% of the exhibition space and there will be more than 1000 international DSEI & DSEI Connect companies and 3 International Pavilions, of which the US is the largest".
The award-winning journalism created by Defense News will provide news, trend pieces and features relevant to the DSEI attendees. DSEI is a biennial hybrid event held in London and will take place from 12-15 September 2023 at the ExCeL Exhibition Centre.
To sign up to attend or exhibit at DSEI 2023 please visit http://www.dsei.co.uk. To learn more about advertising for the official show daily at DSEI 2023 please email AdvertisingSales@mco.com.