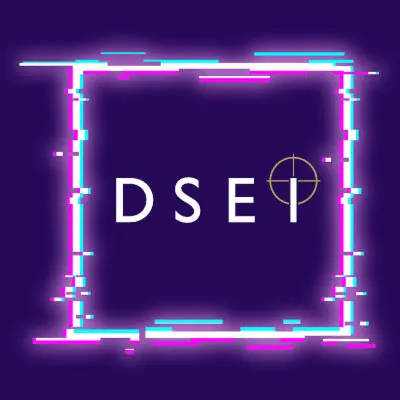 DXC Technology
Stand: H1-656, H1-664
| C5 (Command, Control, Communications, Computers & Cyber)
| Cyber Security
| Information Technology
| Intelligence, Surveillance, Target Acquisition, and Reconnaissance (ISTAR)
DXC has established itself as a trusted and experienced partner in the UK aerospace and defence sector, boasting over 45 years of expertise. Our deep understanding of the intricacies of the defence landscape, combined with our extensive experience in executing large-scale projects and handling highly classified military installations, sets us apart.
As a frontrunner in the field, DXC plays a pivotal role in empowering those entrusted with safeguarding the UK's national security interests, to help them achieve a more integrated force. Through our expansive global partner network, we provide our customers in the aerospace and defence industry access to cutting-edge technologies, encompassing cybersecurity, machine learning, artificial intelligence (AI), predictive analytics, and the Internet of Things (IoT).
Working collaboratively with our customers and network of partners, we design and implement compelling solutions with reduced time to delivery through simplified procurement processes, enable improved, integrated capabilities across departments and forces, enhance training and talent management, while prioritising cyber-resilient 'secure by design' implementations to deliver secure capabilities to operational users more effectively.
Our Expertise and Scale:
Digital Transformation: DXC helps drive enhanced operational efficiency, advanced data analytics, agile decision-making, and improved cybersecurity resilience, to assist competitiveness, mission success and enable integrated capabilities across forces.
Cybersecurity: By prioritising a 'Secure by Design' methodology, our solutions are built with resilience in mind from the offset. This allows for protection against sophisticated threats, secures critical infrastructure, safeguards classified information, and maintains operational resilience, enabling mission-critical operations to continue uninterrupted. Ultimately upholding national security.
Data Analytics: Leveraging the power of data, we help organisations leverage actionable insights from vast volumes of data sources. In the aerospace and defence sector this allows enhanced situational awareness, optimised resource allocation, heightened threat prediction, and data-driven decision-making for mission success and operational effectiveness.
Mission-Critical Systems: DXC specialises in developing and managing mission-critical systems that are essential for defence operations. We design and integrate secure, high-performance solutions that ensure reliable command and control, intelligence gathering, and communications supporting complex defence missions.
Industry Compliance: We understand the stringent regulatory and compliance requirements faced by the aerospace and defence sector. Our expertise in navigating these complexities ensures that our clients meet industry standards, certifications, and regulatory mandates without compromising on operational efficiency. We are proud to have the largest number of security cleared professionals in the UK delivering for our customers.
At DXC, we are dedicated to driving excellence in aerospace and defence. Our comprehensive range of services and solutions empower the sector to optimise operations, achieve superior mission readiness, and innovate for the future. With our unwavering commitment, deep industry knowledge, and global expertise, we stand as the preferred choice for transformational success in the aerospace and defence domain.
Address
Royal Pavilion, Wellesley Road
Aldershot
Hampshire
GU11 1PZ
United Kingdom