05 Jul 2023
TrellisWare Named as a Supplier on Crown Commercial Service's Network Services 3 Framework for Tactical Radios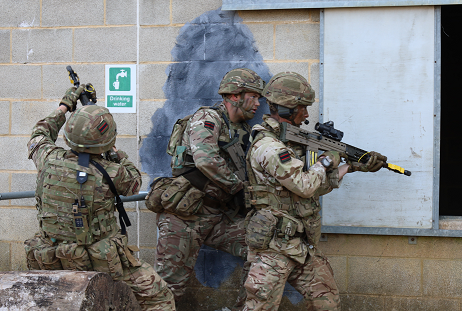 TrellisWare expands offering to UK Public Sector businesses
As a named supplier on the NS3 agreement, all United Kingdom (UK) government departments can now purchase TrellisWare's resilient communications solutions.
In addition to TrellisWare Technologies radio products and services, several other approved vendors that use TrellisWare® waveforms in their radios are named as suppliers under Lot 1c for Tactical Radio Systems, thereby allowing multiple options for UK customers to procure TrellisWare communications solutions across numerous vendor tactical radio types.
Tactical radio products available through the agreement could include single and multi-channel solutions; manpack, handheld, small form factor, and airborne options; and US National Security Agency (NSA) Type 1 and non-Type 1 capabilities.
"This is a significant step for TrellisWare and our UK representative, BlackTree Technologies Ltd., to better support our UK customers while ensuring multiple ways to access our waveforms and technology," said Darren Bradley, director of international business development for TrellisWare.
"This NS3 framework enables UK Government customers to use TrellisWare's capabilities as a major underpinning element of their lower, mid, and upper-tier tactical network. Customers can combine acquisitions with other technologies from multiple vendors to provide a wide range of diversity and, most importantly, enable competition for buyers ensuring value for money for the buyer and the taxpayer," added Murray MacDonald, business consultant to TrellisWare.
Crown Commercial Service (CCS) is an Executive Agency of the UK Cabinet Office, supporting the public sector to achieve maximum commercial value when procuring common goods and services. In 2021/22, CCS helped the public sector to achieve commercial benefits equal to £2.8 billion - supporting world-class public services that offer the best value for taxpayers.