03 Apr 2023
SURVITEC LAUNCHES FIVE LIFEJACKETS DESIGNED TO MEET DEMANDS OF ALL NAVAL MISSIONS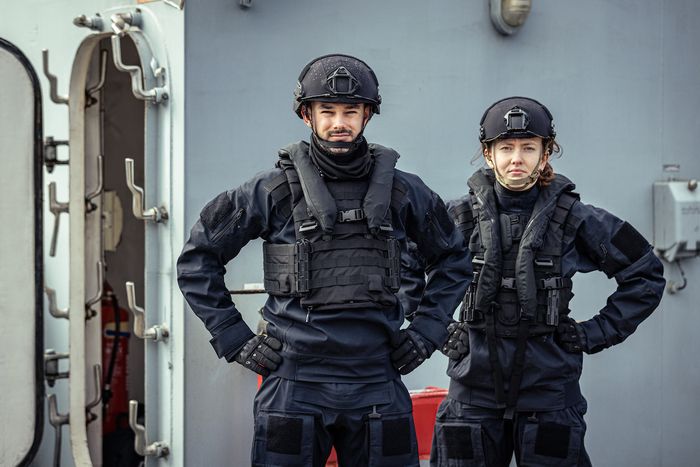 MarOps, the most advanced range of lifejackets, designed to meet the demands of all naval missions
Global Survival Technology solutions provider Survitec has introduced five advanced lifejackets for naval operations, ranging from replenishment at sea, damage control and abandonment to maritime interdiction and amphibious assaults in hazardous and extreme environments.
The lifejackets incorporate advancements in bladder technology by Survitec's leading lifejacket brand, Crewsaver and are designed to enhance operational effectiveness, performance, and safety when the need arises to delay, disrupt or intercept other forces.
Former Royal Marine Commando and Survitec Category Manager Scott Tonks, who was involved in the design, said, "We have been able to develop a unique family of lifejackets for a wide range of naval operations. All lifejackets in the MarOps range are designed for a specific operational need but can significantly reduce the overall number of lifejackets required. We believe this is the most advanced range of military-grade lifejackets currently available. With MarOps, we ensure all operators have a level of protection far exceeding the performance of any other naval lifejacket in the market."
The MarOps Marin and MarOps XTP 290N perform to ISO 12402-2. Together with MarOps ErgoFit 290N SOLAS, the lifejackets comprise an ErgoFit bladder that distributes buoyancy uniquely around the wearer to maximise in-water support and airway protection.
"The lifejacket moulds to the wearer's shape, substantially improving comfortability and wearability and ensuring the lifejacket doesn't get in the way of operations," said Tonks.
European military tested and independently verified, the MarOps Marin lifejacket weighs 1kg with a fire retardant cover and is designed specifically for maritime interdiction and interception missions. It can accommodate equipment positioned at the chest and tailored to work with existing operational equipment, delivering performance. It has been independently tested against EASA (European Union Aviation Safety Agency) standards for escape in water.
The Marin and XTP 290N are ergonomically designed to not interfere with equipment and weapon positioning and are suited to assault operations from amphibious craft. A flattened back panel prevents any interference or discomfort from wearing a helmet, even in a prone firing position. It is cut away at the shoulders for better user manoeuvrability.
The ErgoFit 290N SOLAS, CE-approved in addition to military specification, is AIS and PLB compatible, incorporates a fitted spray hood, and has a patented inflatable chin support. The contoured fit sits away from the back of the neck, enhancing user comfort over extended periods.
A further two operation-specific life jackets complete the MarOps range. These are the slimline 180N MarOps HazPro, designed for sailors and operators involved in deck work such as ship-to-ship transfer operations, and the MarOps Abandonment, a 180N general service lifejacket typically donned before evacuation.
Marin and XTP 290N from the MarOps range are being unveiled to the global defence sector for the first time at the special forces trade show at the Camp de Souge, Gironde, France.