29 Aug 2023
SARSILMAZ SILAH SANAYI A.S.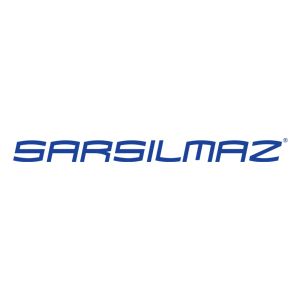 DSEI 2023, which will be held for the 24th time in London, the capital of England, will host its visitors between September 12-15. SARSILMAZ will take part in the exhibition, which will be attended by the most important companies of the sector in the international arena, with booth number H3 512.
DSEI 2023, the most important and largest event in the exhibition's 24-year history, will highlight integration across the five operational domains of air, cyber, electromagnetic activities (CEMA), land, sea and space, with the theme "Achieving an Integrated Force".
With more than 230 new exhibitors and over 2,800 defense and security suppliers, DSEI will be the largest hybrid event in its field, bringing together representatives of governments and armed forces from around the world, as well as the leading manufacturers of the defense industry.
A different SARSILMAZ for every requirement
SARSILMAZ, which will exhibit all its military weapons as well as its newly developed pistol models at the exhibition, will once again make a name for itself in the international arena. Visitors will have the opportunity to examine the SAR9 METE, SAR9 C, SAR9 SP, SAR9 Gen2 and SAR9 SC and SAR9 CX models of Sarsılmaz's SAR9 pistol family, which make a difference with their small size.
Personal and effective: SAR9 CX, SAR9 SC
With its 15-round magazine, reflex sight and flashlight that can be mounted without the need for an extra system, the SAR 9 CX is designed for both professional and personal use. The SAR9 SC stands out with its concealed carry design, while the SAR9 SP has features that meet the tactical needs of close combat environments.
In addition to the SAR9 family, Sarsılmaz will also present its models such as B6, CM9, K12 SPORT,
KILINÇ 2000, P8 S at the fair for the visitors.
All the needs of a military unit at SARSILMAZ booth
SARSILMAZ, which has a product range that can meet all the needs of a military unit, will also exhibit its submachine gun, infantry rifle, machine gun and heavy machine gun models at DSEI 2023.
One of these models, the SAR 109T, which is uniquely designed for urban use, features a lightweight structure and easy handling. The SAR 109T, which offers a highly effective use thanks to its high- speed operating capacity, also enables the use of all kinds of accessories that may be needed on the battlefield with its modular body structures designed according to NATO standards. The SAR 109T, which operates with the Blowback system, reduces the recoil by transmitting the recoil directly to the shoulder with its length-adjustable telescopic stock and linear structure.
Infantry rifles produced with the latest technology
Infantry rifles produced by Sarsılmaz with its long years of experience are among the products to be exhibited at DSEI 2023. In addition to the SAR 56 infantry rifle model originally developed by Turkish engineers, machine guns developed by Sarsılmaz will also be on display.
Infantry's user-friendly power SAR 56
The SAR 56 infantry rifle, which Sarsılmaz has developed by blending its experience in the field of infantry rifles with the feedback it has received from expert personnel in the field, is one of the models expected to attract the most attention at DSEI 2023. The 5.56x45 mm SAR 56, which has a user-friendly design, can adapt to all field conditions with its five-position, cheek-supported stock and detachable handguard, as well as its angled hand grip. Thanks to its short stroke gas piston drive system, the SAR 56 provides high performance and offers three different barrel length options: 7.5, 11 and 14.5 inches. With this feature, the SAR 56 can adapt to all missions that may take place in different conditions, from close range to long range.
A versatile machine gun: SAR 762 MT
Sarsılmaz will also present the SAR 762 MT and the heavy machine gun SAR 127 MT models in the machine gun segment to professionals at the exhibition. The 7.62x51 mm SAR 762 MT is available in five different versions: A, B, C, D and E. The SAR 762 MT-A can be used in remotely controlled weapon systems (RCWS). The SAR 762 MT-B model, developed for infantry use, can be fired both from a bipod and from a tripod. The SAR 762 MT-C can be used in remote-controlled weapon systems on Cobra, Ejder Yalçın, Amazon, Kirpi and Vuran armored vehicles. The SAR 762 MT-D has similar features to the SAR 762 MT-B, but its rate of fire per minute can be changed thanks to its 3- position gas valve. The last member of the family, the SAR 762 MT-E, can be used in naval vessels with its corrosion-resistant structure. The SAR 127 MT, developed by SARSILMAZ engineers, is a 12.7x99 mm heavy machine gun. It can fire both fully automatic and single shots. Similar to the SAR 762 MT-A, the SAR 127 MT can be integrated into RCWSs, and can also be mounted on land, naval and air vehicles by making the necessary interface connections.
Integrated power on land, in the air, at sea: SAR 127 MT
The SAR 127 MT, which was developed entirely by SARSILMAZ and whose entire technical data package was supplied exclusively by SARSILMAZ in Turkey, is a model that stands out among its peers with its technical features. The 12.7x99 mm heavy machine gun SAR 127 MT can operate both full automatic and single shot. SAR 127 MT, which can also be integrated into RCWSs, can also be mounted on land, naval and air vehicles by making the necessary interface connections. The land version of the 12.7x99 mm heavy machine gun, whose qualification tests have been completed, will be able to be used on all armored land vehicles and platforms. The air version, which is also being worked on by SARSILMAZ, will have a higher number of rounds compared to the land version, with a fixed barrel equipped with rapid cooling elements and lightened internal parts. This airborne version, which will be placed in a pod, will be placed under the wing of Turkey's indigenous and national aircraft Hürkuş-C. The system, whose design verification tests were successfully completed by TR Mekatronik, a joint venture of SARSILMAZ and TAI, can be used on all types of aircraft and naval platforms when necessary. The weapon, which weighs approximately 38 kilograms, has an effective range of 1,830 meters for area targets when used with a tripod.