10 Aug 2023
Ridgemount granted European patent for its Optical Access Switch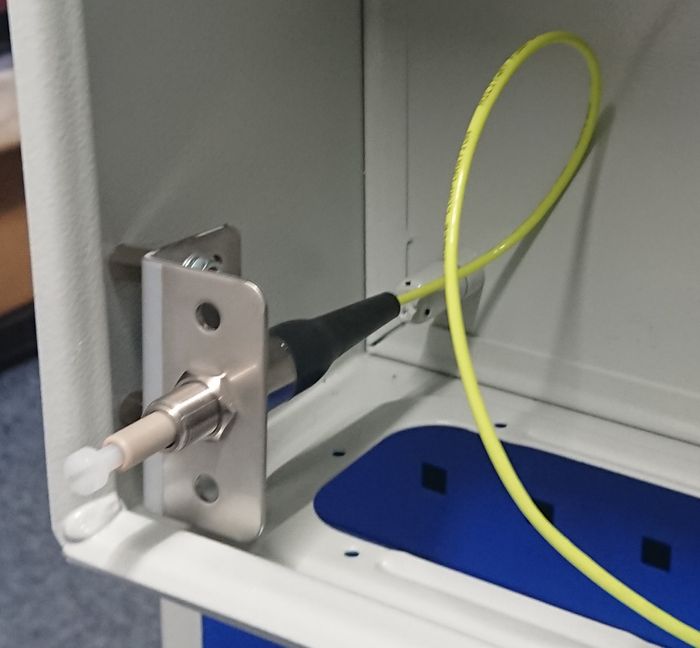 Ridgemount's Optical Access Switch has been granted a European patent, EP3881028.
A highly reflective optical switch, the Access Switch requires no local power. This makes it ideal for fitting onto gates, street cabinet doors and in containers or underground chambers where access requires close monitoring.
In the closed position, the Access Switch is highly efficient at reflecting light back down the optical fibre. In the open position the Access Switch reduces reflections to extremely low levels. The resulting in a change in power levels indicates an event occurrence. The access switch can detect remote events up to 80km away.
In combination with the ShieldLITE Monitoring Equipment (a 19-inch 1U unit) multiple switches can be installed to run over existing optical fibre infrastructure to protect and manage remote network assets and the data being transmitted.
Chris Peters, Managing Director, commented "We are delighted to have obtained this patent, which is jointly held with our development partner Ifotec. The full ShieldLITE system is due to be launched later this year once the work on the monitoring unit is complete."
Ridgemount Technologies is a UK based technology business that designs and manufactures of fibre optic connectors and sub-systems to serve applications in the Telecom, Defence, Broadcast, and Industrial markets around the world.
IFOTEC is a French company that designs and manufactures optical fibre transmission systems to enhance fibre optic networks by pooling their services and applications and improving their reliability and security.