New Highly Robust Fiber Optic Gyroscopes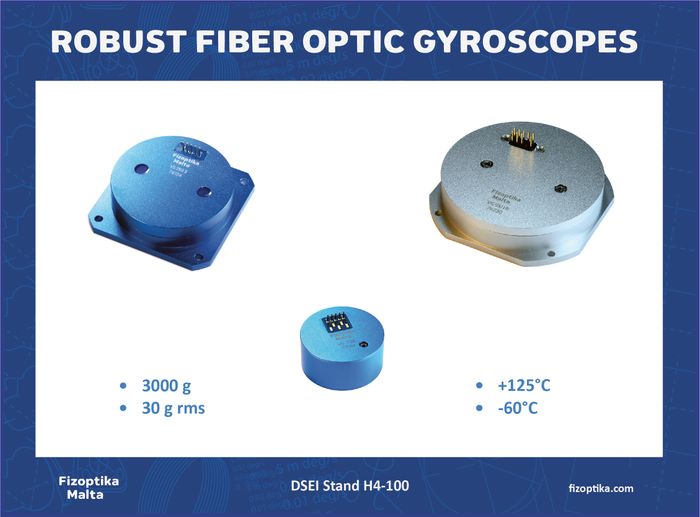 Fizoptika Malta has recently expanded its range of highly durable fiber optic gyroscopes (FOGs) with two small form-factor models – the VG2103S (60x60x17 mm) and VG1703 (∅40x19 mm).
Due to the reinforced inner structure and rugged aluminium housing, both VG2103S and VG1703 FOG sensors can withstand up to 3000g shocks, 30g RMS vibrations. The highly robust design is coupled with low noise performance – the VG1703 features 0.008 °/√h ARW whereas the VG2103S delivers 0.02 °/√h ARW.
Their specially designed variants can operate at extreme temperatures ranging from -60°C to +125°C. In addition, the VG1703 sensor can acquire ultimate magnetic immunity of 0.03 °/h/Gauss with an available magnetic shield.
The gyroscopes are built using company's field-proven technology matured over 30 years. Fizoptika Malta highly durable VG910H1 fiber optic gyroscopes have been in production since 1991, with more than 10,000 units supplied worldwide.