06 Jul 2023
New - Gear Grinding up to 800mm diameter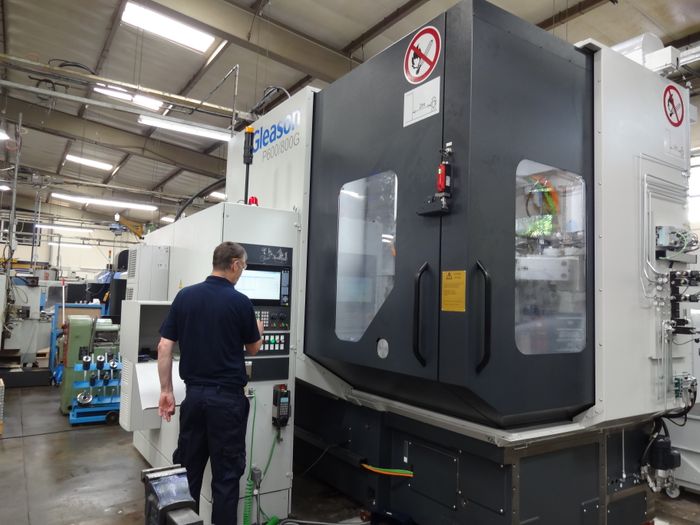 Increased Capacity - Gear Grinding up to 800mm diameter.
Mini Gears Group has made a huge investment in its Gear Grinding capacity with the arrival of a brand new Gleason Pfauter Profile Grinding Machine P600/800G, resulting in the company doubling its previous maximum grinding diameter. As well as supporting its current customers with high performance gear requirements, this investment opens up new opportunities to take on contracts for larger gears requiring this finishing operation.
Mini Gears can now offer a gear grind only service for external grinding of Spur Gears, Helical Gears and Splines up to 800mm diameter, grades DIN/AGMA 3 to 4, maximum face width 600mm and from 1 to 15 Module. This is in addition to the service already provided for manufacturing complete supply of ground gears up to 400mm with a maximum face width of 125mm.
The Gleason Pfauter Profile Grinding Machine P600/800G is adaptable to many different gear applications with various grinding heads for a variety of wheel diameters and, with on board gear inspection, measurement graphs for each gear can be provided.
Mini Gears is a privately owned subcontract engineering company with over 100 machines at its large manufacturing facility in Stockport. The company specialises in the manufacture of Precision Machined Parts, Gears, Shafts and Gear Racks for Power Transmission applications including gear boxes, drive train systems, electric motors, vacuum pumps and lifting mechanisms as used in the Defence Industry. Committed to Value, Quality and Service, Mini Gears holds ISO 9001 & AS9100D Aerospace, Space and Defence Certification