31 Aug 2023
Join ACT POWER at DSEI 2023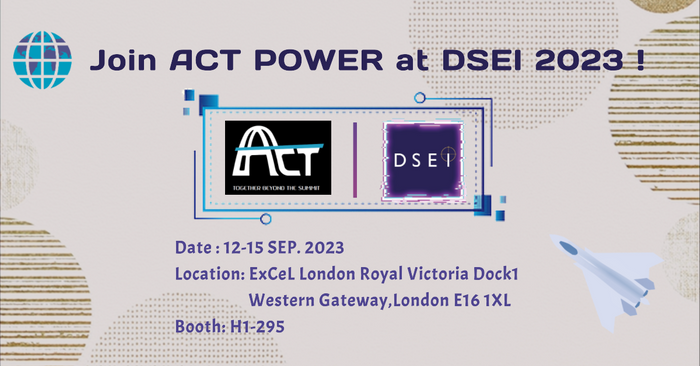 Established in 2009, ACT POWER was created by experienced engineers and marketing planners who have been in the industrial PC sector for many years. Given its specialization in customized design, production service, heart-touching sales connections, and unique marketing ideas in the industry. Tailoring products to customers' requirements and assisting customers in the selection of the most cost effective and tailored solution
ACT POWER Taiwan will be showcasing an impressive lineup of mission-critical and vehicle-series products. Below are some of the cutting-edge products that will be featured at our booth:
Vehicle Monitors
Vehicle BOX PC with Ignition Control
Rugged Panel PC
Rugged Display with Keyboard
Rugged Ethernet Media Converter
Rugged BOX PC
Rugged Gigabyte Ethernet Switch
These products are designed to meet the demands of the most challenging environments, ensuring reliability, durability, and high performance. Our mission-critical and vehicle-series products are ideal for various applications, including defense, security, transportation, and other industries where ruggedness and efficiency are paramount.