13 Jul 2023
Helix announces appointment of Richard Smith as Chief Manufacturing Officer, reinforcing its commitment to volume manufacturing alongside electric propulsion consultancy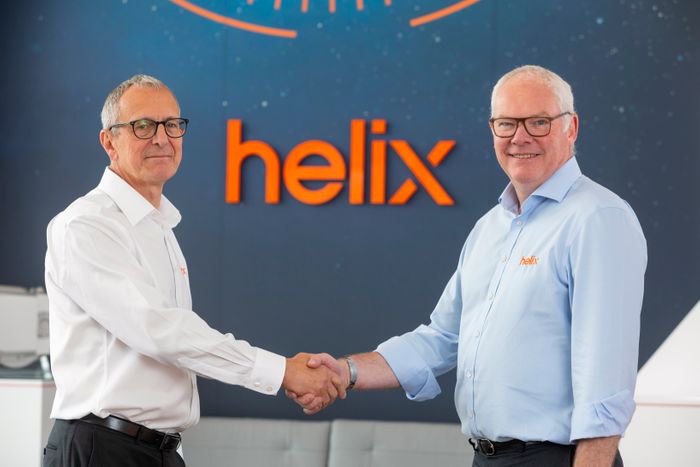 Helix, UK manufacturer of the world's most power-dense electric motors and inverters, is pleased to announce the appointment of Richard Smith as Chief Manufacturing Officer. Richard takes a new role in the Helix executive team, driven by substantial business growth in higher volume programmes enabled by the 2022 launch of Helix's Scaleable Core Technology platform architecture.
Combined with the imminent award of TS16949 accreditation, Richard's appointment reflects Helix's commitment to meet ambitious growth targets. As it enters its second quarter century, the unmatched power density of the company's machines, proven in tough track and hypercar applications, where high duty cycles and robust performance are essential for success, is helping designers and OEMs realise opportunities in new applications and markets.
Based on 15 years in high-end electric propulsion system engineering, Helix offers volume motor and inverter manufacturing capability, its talented executive team, including Richard Smith, uniquely qualifying it to satisfy the burgeoning global demand for high-performance, power-dense electric motor technology. Richard has an impressive track record of running global Tier 1 manufacturing operations, including extensive experience in factory management and high-volume manufacturing across more than 30 plants.
Helix Director and CEO Darren Cairns says, "Richard's talent and experience in high volume manufacturing and supply chain further strengthens our executive team and underpins delivery of our world-class products to a wider range of clients at greater scale."
Richard Smith says: "After several years working in the Tier 1 arena supporting ICE vehicles, it is a real pleasure to be a part of the global de-carbonisation effort, championed through the Helix product offering. I am excited to support the business's next chapter of growth, bringing volume manufacturing to the group."