07 Jul 2023
Essex Industries - 75 Years as an Aerospace and Defense Solutions Provider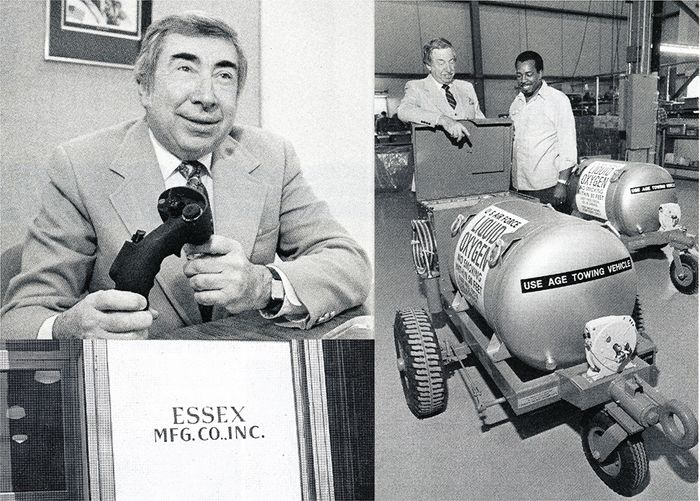 Essex Industries announces its 75th Anniversary.
Saint Louis, Missouri, USA
For Immediate Release
Essex Industries announces its 75th Anniversary. After returning from service in World War II, Harold Guller founded Essex in 1947, recognizing the need to support the emerging aerospace jet age with highly engineered products. Harold's brother Sidney Guller joined the young company after completing his college degree. The brothers grew the business out of their father's Saint Louis, Missouri, basement. They shaped Essex into a leading aerospace and defense products manufacturer, prioritizing taking exceptional care of their customers and employees.
Essex products are on board nearly every US fighter, trainer, bomber, cargo aircraft, and ground combat vehicle operating worldwide. As a part of virtually every major military and commercial aerospace program since 1947, Essex supplies cockpit control panels and human-machine interface controls, including hands-on throttle and stick (HOTAS) grips, hands-on cyclic and collective, pedestal/column assemblies, control wheels, weapons system officer (WSO) hand controls for fixed-wing, rotary-wing, and land combat vehicles. Also, thousands of Essex's precision-manufactured aircraft components and sub-assemblies are part of fuel, hydraulic, pneumatic, and oxygen systems.
Essex entered the cryogenics market 1963 with designs and the capability to manufacture liquid oxygen (LOX) converters, a highly efficient oxygen storage and delivery method. Initially used by aircraft pilots and crew, this technology has readily transferred to air and ground-based medical life support equipment for both military and commercial applications.
In 1991, Essex acquired the Portable Breathing and Rescue Products Division from The DuPont® Corporation, which became the foundation for the company's Emergency Breathing Equipment line of business. With these critical safety products, Essex is proud to serve its military and commercial aviation customers worldwide.
Currently, Essex reaches from coast to coast in the USA, with 450 employees. The business remains family-owned and operated. Third-generation CEO Evan Waldman, who now leads the company, is excited about the future and the company's continued growth. "Essex's 75th anniversary is a testament to so many talented and committed people that have worked in this business over the years," Waldman said. "It is also a call to action for the incredible team working at Essex today to write the next chapter in the Essex story."
"Whether the Essex team is designing and qualifying our products to meet customer specifications or collaborating with our customers to bring their product designs to life, we are energized for the future and filled with purpose."
For more information on Essex Industries, please visit www.essexindustries.com.
https://www.youtube.com/watch?v=cdDKLhGpEPQ