07 Sep 2023
EchoBlue to Showcase Innovative Defense Technology Marketplace at DSEI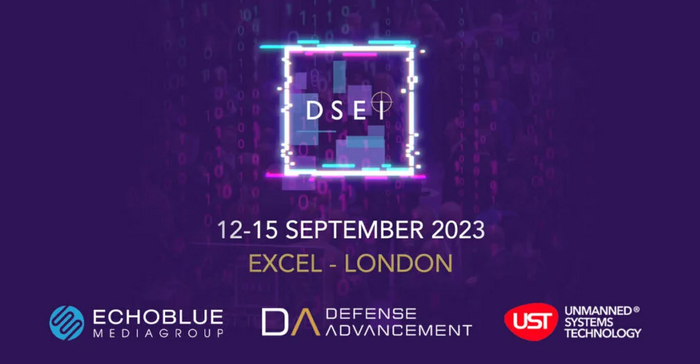 The EchoBlue team will be showcasing their defense-focused platform, Defense Advancement, and will be available across all four days to meet with suppliers within the industry to discuss how they can unleash their marketing potential through intelligent digital marketing and innovative content creation.
In addition, Mike Rees – EchoBlue CTO and Founder – has been invited to join the LE TacCIS and Small Uncrewed Systems teams from BAE Systems Digital Intelligence for a discussion titled "Why SME Engagement Holds the Key to Land Domain Advantage".
The session, to be held at 11am on Thursday 14th at the BAE Systems stand H3-110, will discuss initiatives to improve engagement between SMEs and Prime contractors, and how shared knowledge from both sides of the ecosystem can benefit the industry as a whole. This session is open to all show attendees.
"We're delighted to have been invited by BAE Systems Digital Intelligence to join them for this talk, where we'll share some insights from our own experiences in this industry" remarked Mike Rees. "SMEs are integral to the defense industry ecosystem and it's vital that we support that community of innovators through collaboration".
EchoBlue and BAE Systems Digital Intelligence are co-hosting an invitation-only executive networking event on the evening of Thursday 14th September for 200 partners. Building on the success of previous networking events hosted by EchoBlue, the evening will allow clients of EchoBlue to engage with the teams from BAE Systems Digital Intelligence, as well as network with the wider defense community.
Established in 2011, EchoBlue develops world-leading digital B2B marketplaces for engineering and technology sectors. Our global network offers businesses of all sizes year-round exposure to a community of over 1.7 million visitors and an engaged social media audience of over 110,000. In 2022, the company generated in excess of 250,000 leads for its partners. EchoBlue platforms set the performance benchmark for demand generation and deliver consistent, measurable success, unmatched by any other media.
The EchoBlue team will be available on stand H1-267 at DSEI, 12-15 September.

Learn more about the event and pre-arrange a meeting at the show with the EchoBlue Team. https://www.defenseadvancement.com/events/dsei/