23 May 2023
DSEI 2023: Discover the Latest Innovations by ACME Portable Computer GmbH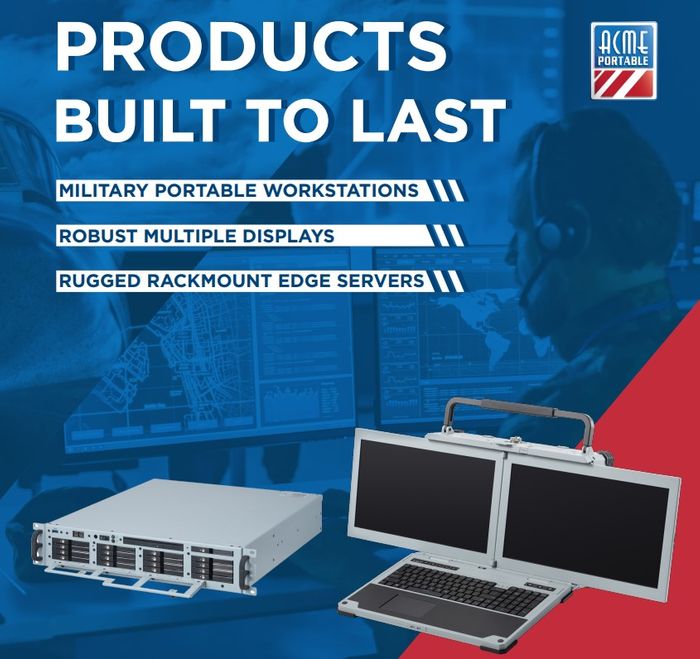 As a leader in portable computing solutions, we are excited to share our groundbreaking technology with industry professionals and enthusiasts from around the world.
At ACME Portable Computer GmbH, we have always been at the forefront of innovation, and DSEI 2023 gives us the perfect opportunity to showcase our groundbreaking solutions. Our team has been working tirelessly to develop rugged products that push the boundaries of what's possible in portable computing.
During the exhibition, you can expect to see a wide range of our state-of-the-art devices, including rugged multi-monitor laptops, powerful portable workstations, and advanced mobile servers. These products are designed to deliver exceptional performance, reliability, and flexibility, empowering professionals in various fields to accomplish their tasks efficiently, even in challenging environments.
Moreover, our team will be available to provide live demonstrations, answer your questions, and discuss how our solutions can address your specific needs.
Be sure to mark your calendars for DSEI 2023 and visit our booth to witness firsthand the groundbreaking innovations by ACME Portable Computer GmbH. Stay tuned for more updates as we approach the event. It's going to be an extraordinary showcase of technological prowess, and we can't wait to share it with you!