09 Sep 2023
Collateral Blast Damage Reduction System Mark 3.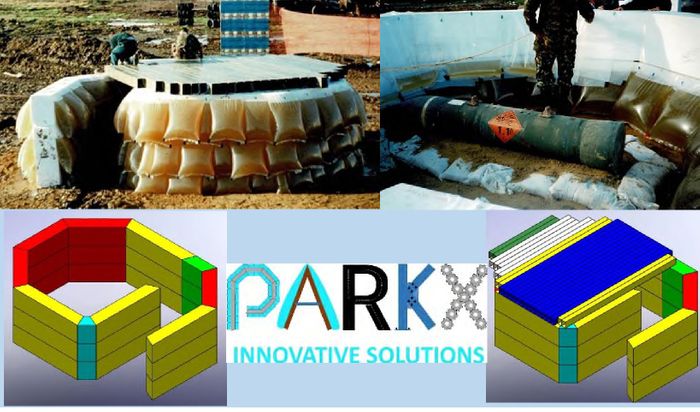 Developed from an UOR to flexible multiple use system for EOD tasks.s
Developed in answer to an UOR the system was developed further to meet the needs of 33 EOD Regiment. Deployed in Reading, Mansdon Airport and internationally in Kosovo it was able to reduce the exclussion zone 16 fold and contain the effects of the high order of a 2000 lb Matra.
Further to the recent EOD taks at Exeter and Great Yarmouth Parkx Innovative Solutions brings to DSEI 2023 the mark 3 CBDRS with the following advancements:-
1) Easier filling through an internal manifold system.
2) Newly designed sympathetic reactionary beams.
3) Modular flexibility to assist with EOD tasks related to small to large NEQ munitions including intended high orders.
joining them on their stand in ther Manufacturing Hub Pod 1 H2-255 to discuss your explosive suppresssion requirements.
https://vimeo.com/705904949/bda02da37b