01 Sep 2023
Not Big. But Very Clever. Global EMC to Launch Pioneering Portable Shielded Enclosures to Safeguard Critical Mobile Data.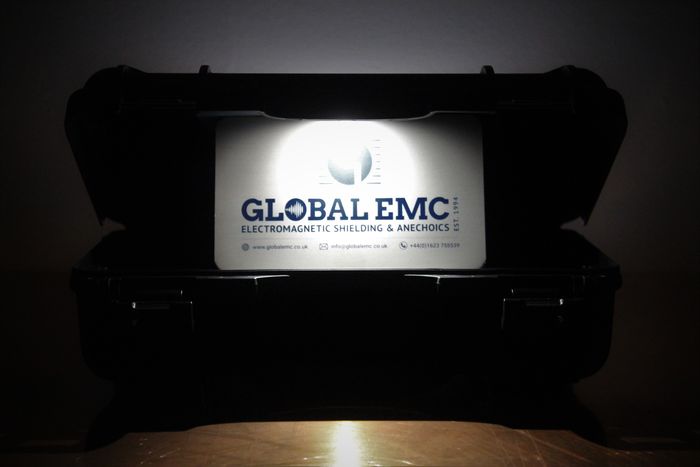 More than three years in development, and an innovative extension of its acclaimed Shielded Room technology, Global EMC will use DSEI to launch two pioneering new models of portable, high-integrity Faraday cage enclosures designed to protect smartphones and digital assets.
The new products address the secure storage and data-safeguarding needs of individual mobile phones. They are impenetrable by electromagnetic radiation, including RF cellular and Wi-Fi signals to eliminate connectivity and ensure that phones and digital assets inside remain safe from remote lock and wipe commands. Devices are also protected from GPS signals to prevent location tracking.
Global EMC's Forensic Evidence Box (FEB) is designed for secure crime scene collection and seized mobile phone transportation. Used by police forces, law enforcement and security agencies to isolate seized phones, FEB closes the data integrity gap by removing device vulnerabilities while in transit to a forensic lab for triage.
The company's Secure Enclosure for Mobile Phones (SEMP) model is aimed at security professionals, politicians, diplomats and others who need personal mobile phone isolation to safeguard sensitive data against covert remote access in certain places or circumstances.
Both FEB and SEMP models feature high-performance shielding as standard, are tested to EN50147-1 and are certified, which is essential to meet Forensic ISO standards. They also include internal space within the secure enclosure space for power banks to maintain device charge during transport and storage.
FEB and SEMP will be unveiled at DSEI on stand MH Pod 22.