26 Oct 2020
Royal Air Force invites industry participation in DSEI 2021 Aerospace Zone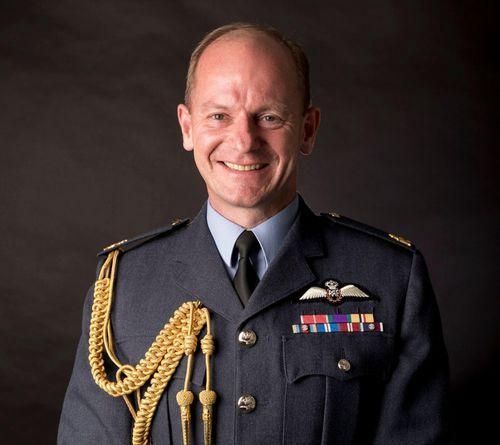 The Next-Generation Air Force will take centre stage at the DSEI 2021 Aerospace Zone as the Royal Air Force seeks industry input on the technological developments that will drive aerial dominance.
Picking up the integration theme driving UK defence transformation, the Royal Air Force will be seeking to engage with industry at all levels to support its contributions to contested, multi-domain operational environments with solutions that enable battle-winning fire power and information warfare.
With key strategic assets joining the UK air fleet in 2021, including the F-35 Joint Strike Fighter and P8 Poseidon maritime patrol aircraft, the Royal Air Force will be looking for technological innovation that deliver success in the 'grey zone' - including space, cyber, special operations and information operations - and empower an integrated force whose sum is greater than its parts.
Air Chief Marshal Mike Wigston, Chief of the Air Staff for the Royal Air Force, said: "DSEI 2019 was a great success and an excellent opportunity for the Royal Air Force to engage widely with industry, academia and our international partners. I look to build on that success with DSEI 2021.
"The Royal Air Force is mobilised on operations around the world protecting the UK and our allies. Going forward, we must be ready to operate in the ever more complex, competed and contested multi-domain operating environments of the future. To continue making a leading edge contribution to the UK's place in the world, the Royal Air Force must be at the leading edge of technological innovation in all that we do; DSEI 2021 offers an excellent international platform on which to explore those challenges alongside our industry partners."
DSEI 2021 will feature its strongest aerospace offering to date with an expanded Aerospace Zone supported by the Royal Air Force, and the return of the Space Hub, rounding out the event's growth as a fully integrated defence and security exhibition. The zone provides a dedicated forum for the Royal Air Force, international air force delegations, government officials, OEMs, system manufacturers, integrators, Primes and SMEs to collaborate on aerospace cluster projects and showcase next-generation technologies.
"It is hugely validating to have the support of the Royal Air Force behind DSEI 2021. We believe that DSEI offers the single most valuable opportunity in the biennial defence trade show calendar to connect UK companies and their international counterparts with each other and their end customers across the land, sea and air domains," Grant Burgham, DSEI Event Director, Clarion Defence & Security, commented. "We aim to foster business connections at every level and look forward to presenting a world-class industry response to the RAF's requirements as they look to support emerging operating concepts over the coming decade."