01 Jun 2020
Defence and Security Accelerator (DASA) Biosensing Competition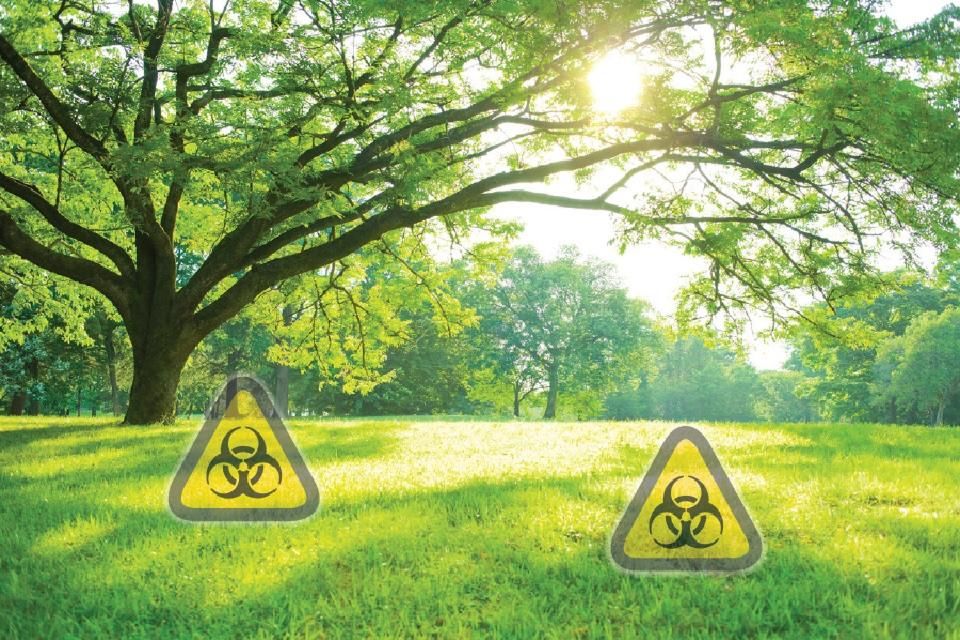 In April, Defence and Security Accelerator (DASA) launched its 'Biosensing across wide areas' competition. The rapid innovation competition is seeking proposals for innovative technologies that provide an improved way to rapidly detect and locate hazardous biological agents in the field for the benefit of defence and security operations. We caught up with the latest on the competition to find out more about the technology being sought and how UK companies and individuals can get involved.
Q: Can you tell us more about DASA competitions?
A: We need innovative ideas in order to maintain strategic advantage. You don't need to have worked with the UK government before to get involved in our competitions. We're looking for innovations from wherever they come from. Since DASA was launched in 2016 we've invested more than £100m in ideas, with more than half of that going to small and medium sized enterprises.
The majority of our competitions are 100% funded without the need for match funding and the intellectual property remains with the innovator.
Q: How are requirements formulated for DASA competitions?
A: DASA works with colleagues across Government to understand their challenge areas. We then reach out to the supplier base, through our Innovation Partner network across the UK and internationally, to try to find the best solutions to these challenges. We also have an Open Call for innovation which welcomes ideas which could solve an area for defence which is outside of our themed competitions.
Q: Tell us more about the Biosensing across wide areas competition.
A: This competition aims to develop innovative biodetection sensor technologies that will ultimately lead to a fieldable system to provide rapid, high-confidence detection, location and identification of hazardous biological material deposited over a wide area. The final system will reduce the burdens identified above and will not require the operative to come into contact with the hazard (for example, the technology will be operable in a remote configuration).
Q: What is driving requirements here?
A: Current methods to detect, locate and report hazardous biological materials derived from threat agents incur operative, logistic and temporal burdens, especially when various factors (including sampling, transfer to a laboratory, or sample processing) are considered. Additionally, many biodetection systems are large and require mains power, regular maintenance and a constant supply of consumables to operate. These systems are typically complex to use and are only operable by skilled end users. The time taken to analyse samples by such methods can reduce operational tempo.
Q: What are the key technologies being sought?
A: We are seeking biological detection technologies that require the consideration, and ultimately the optimisation, of a range of parameters. This includes sensing of target vegetative cell and sporulating bacterial species on a range of surfaces and with a range of background interferents, such as pollen or dust. Surfaces include materials that are found in indoor and outdoor environments e.g. steel, glass, plastic, wood, concrete and floor or wall tiles. We seek real-time sensing of species deposited over wide area, which includes the time it takes for the sensor to acquire data, process data and report a result. Additional challenges include sensing of target vegetative cell and bacterial spore aggregates of size ca. 10 – 100 µm, at distances of 1 – 10 m between the sensor and the bacteria. Sensor systems of less than 10 kg that are capable of being remotely and/or autonomously controlled are also considered, looking towards subsequent integration with remotely controlled or unmanned platforms.
Q: How will the technologies sought here fit into the wider military biosensing toolkit?
A: The key thing about the competition is to be able to cover a wide area and would be complementary to other bio sensing capability.
Q: What support is available for SMEs to access DASA competitions?
A: All of our funding opportunities can be found on our website www.gov.uk/dasa and are promoted on our social media pages. You will also find there a link to contact one of DASA's Innovation Partners who are based regionally. They can help suppliers to understand the requirements of Defence and how their innovations could potentially solve an issue for our Armed Forces. We often hold launch events to help explain the purpose of the competitions and what we are and are not wanting to fund. Finally, our on-line portal is easy to use and configured for accessibility.
Q: How can SMEs set themselves up for success?
A: We are looking for innovations which will benefit defence and security of the UK so we would ask SMEs to consider how their ideas would be used to make something better – perhaps a step change, or a new way of working, or a new capability. Our themed competitions provide a lot of information on what we want, and what we do not want, so SMEs should read the competition documents carefully to see how their innovation could apply. We also publish the assessment criteria and what we are looking for under the categories of Desirability, Feasibility and Viability. Weaker proposals do not address all three areas but explaining the utility of the innovation in the context of Defence and/or security is an important consideration and always be clear on defining the final deliverable.
Q: What can respondents expect in terms of competition processes and timelines (roughly)?
A: Our competitions have clear guidelines on timelines – we try to give around 2 months' notice from launch date to closing date for submissions. Suppliers sign up to the competition terms and conditions when submitting their proposals through our online portal. There is then a period of assessment and moderation before the decision conference. We aim to announce the results shortly after the conference and move to contract within weeks of the decision . All of the information can be found in our terms and conditions on our website.
Q: Where can interested parties find more details on submitting a proposal?
A: Further details on this competition can be found here. Deadline for submissions is 15 June 2020 at midday BST.
If you want to find out more about DASA, visit our website: www.gov.uk/dasa or follow us on Twitter (@dasaccelerator) or on LinkedIn. Here you will discover all of our latest funding opportunities and about events we will be attending regionally, nationally and internationally