THE DSEI SPACE HUB: EXPLORING THE NEXT FRONTIER OF DEFENCE
The Space Hub is a crucial platform dedicated to showcasing the increasingly vital role of space in the defence industry. Supported by Dstl and UK Space Agencies, and sponsored by Deloitte, Raytheon UK, BAE Systems Applied Intelligence and Maxar the Space Hub offers you an opportunity to explore the latest innovations, engage in discussions about next-generation technologies and connect with key decision-makers in the field.
The Space Hub is designed to reflect the UK Government's dedication to becoming a key player in the space sector, with recent commitments of £1.4bn in investment. As the reliance on space continues to grow, the Space Hub provides an essential space for dialogue, collaboration, and exploration of future possibilities.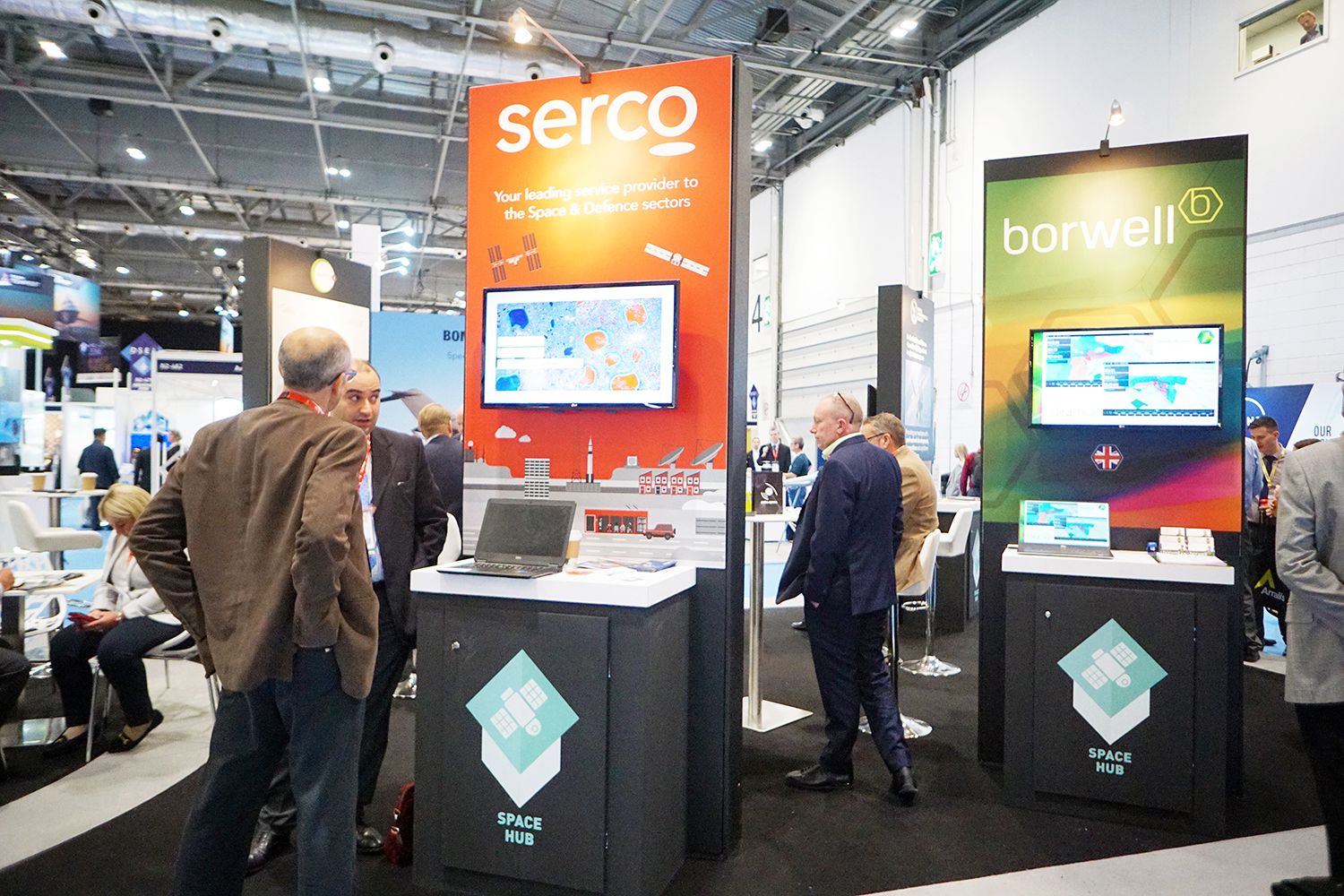 SPACE HUB AT DSEI
The Space hub will be three times the size in 2023
The UK's space sector is a vital part of our economy, worth over £16 billion per year and employing over 45,000 people across the UK. The purpose of the Space strategy is to;

Unlock growth in the space sector
Collaborate internationally
Grow the UK as a science and technology superpower
Develop resilient space capabilities and services

The Space Command stand is over 3x larger than DSEI 2021
Our Space Hub is dedicated to the next generation of space capability, showcasing both upstream and downstream capability. It is one of the fastest-growing areas, showing significant buy-in from exhibiting companies and Governments across the sector.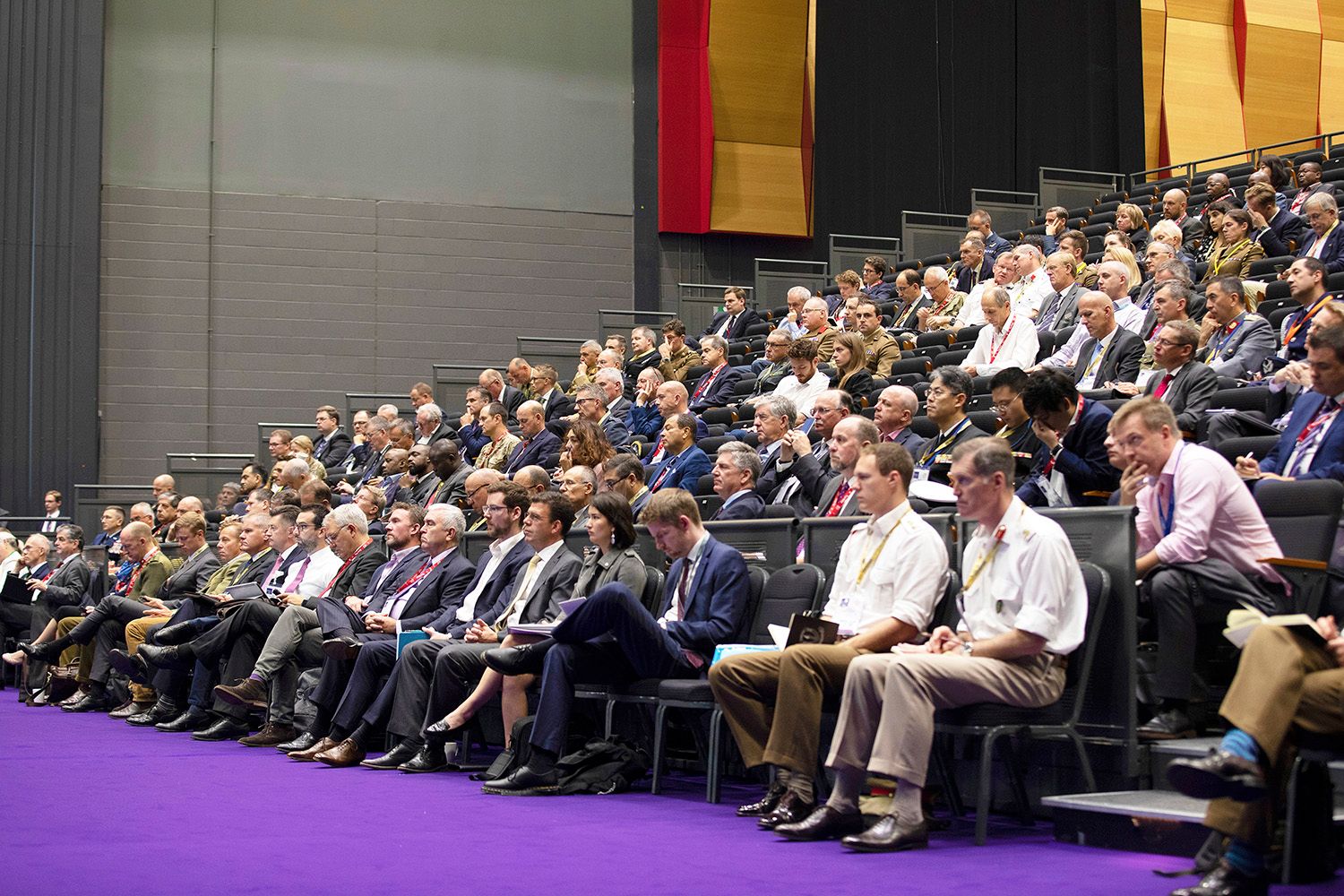 UK SPACE COMMAND
The UK established UK Space Command in 2021. UK Space Command have a significant stand presence at the event under 'Defence Space' and will be at the centre of the Space domain.
It will showcase the full array of UK defence capabilities in the space domain.
The DSEI Space Hub was established in response to many militaries defining Space as a new domain of warfare alongside Air, Land, Sea and Cyber and subsequently creating dedicated commands for capability development and operations in the Space domain.
Explore Cutting-Edge Technology
The Space Hub showcases the latest advancements in space and defence technologies. Visitors will gain insight into innovations in areas such as Earth Observation, Satellite Communications, Global Navigation Communications, and more.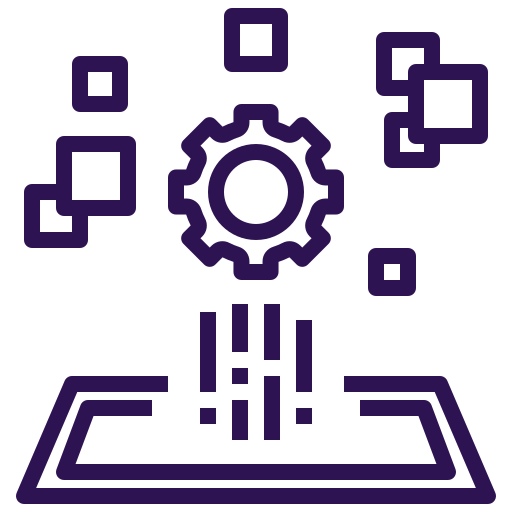 Attendees have the chance to meet and network with thousands of professionals, including high-ranking officials such as Heads of Capability Development, Space Programme Managers, and Heads of Defence Operational Capability.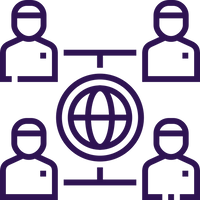 Live Product Demonstrations
Exhibitors offer live product demonstrations, providing a unique opportunity to see the latest advancements in space technology in action.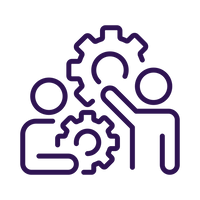 The Space Hub Forum, sponsored by Raytheon UK, features panel debates and keynote speeches from international thought leaders. These sessions provide valuable insights into current strategic-level challenges and future opportunities within the global Defence industry.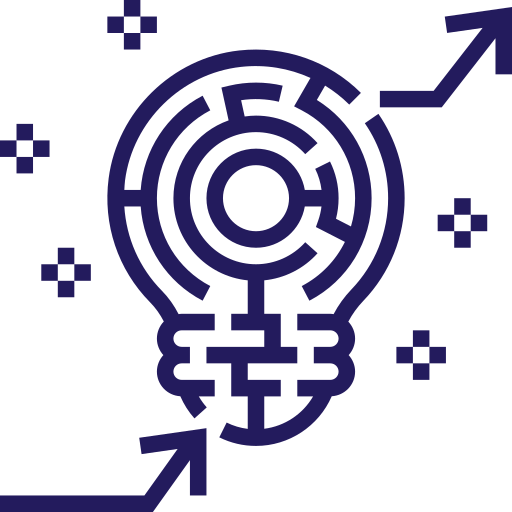 Understanding the Future of Defence
With the UK government's increased investment and commitment to becoming a key player in the space sector, attending the Space Hub offers a unique opportunity to understand the future direction of the National Space Strategy and Defence Space Strategy.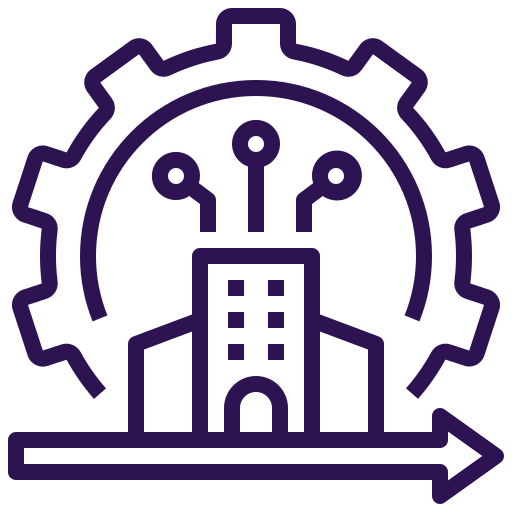 Opportunities for Collaboration
By bringing together various stakeholders, from government officials to industry leaders, the Space Hub fosters collaboration and idea sharing, potentially leading to new partnerships and opportunities.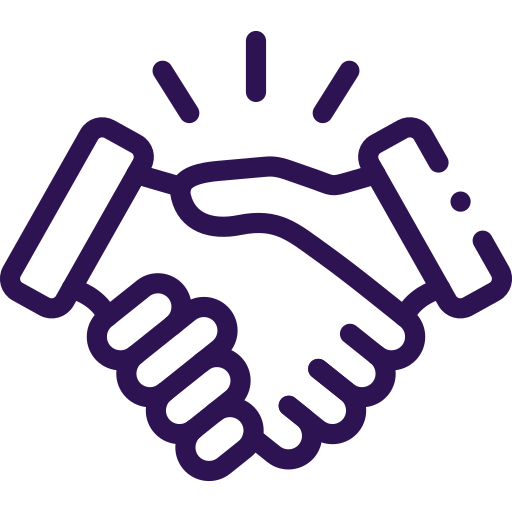 With a focus on international collaboration and discussion, the Space Hub provides a global perspective on the role of space in the defence industry, beneficial to professionals and businesses looking to expand or understand trends on a global scale.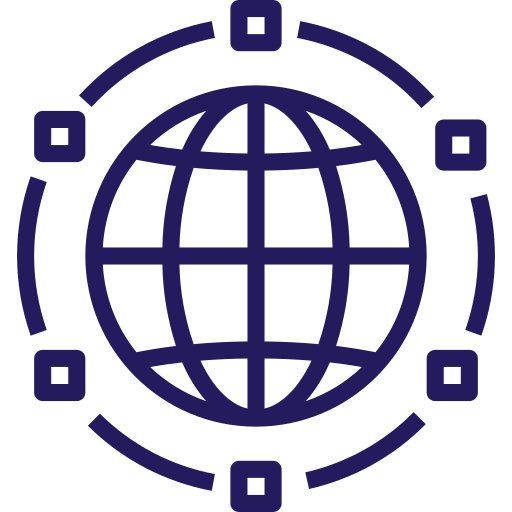 With its emphasis on innovation and technology, the Space Hub is a prime opportunity for businesses to explore new opportunities, identify potential collaborations, and understand emerging market trends.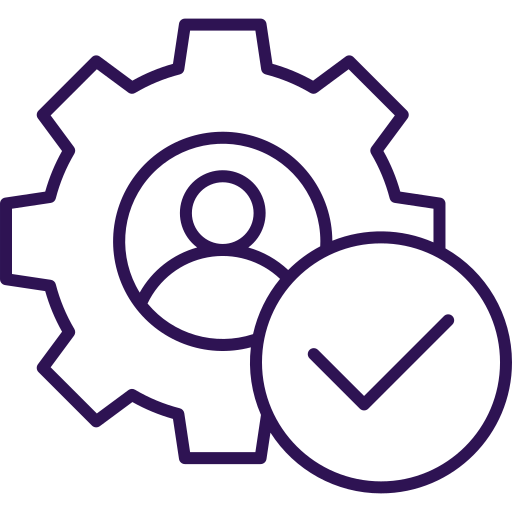 The Space domain at DSEI 2023 will deepen the partnership with UK Space Command which will take the lead on the Defence Space stand at the heart of the Space domain and will represent all Defence's activities in the space domain... DSEI has become a vital event for UK and international space companies, operators, end-users, policy-makers and procurement bodies and this event brings them all together under one roof.
- DSEI Space Advisor, Michael Holden
STAY INFORMED ON KEY TECHNOLOGICAL PROJECTS
Space Forum
Themes for the Space Forum that will feature as part of DSEI's conference programme will include:
The commercialisation of space,
The use of defence capabilities such as Space Domain Awareness for civil use and the accessibility to knowledge and technology.
The risks and opportunities created by dual-use space technology
Will be various conferences running alongside understanding the overall role of space in defence operations such as Intelligence, Surveillance and Reconnaissance (ISR) and satellite communications to provide forces on the ground with Situational Awareness and Command and Control.
Key Figures
Some of the Space Hub Forum key figures:
Group Captain Andy Hindley, Director Joint Force Space Component - UK Space Command,
Rachel Spicer, Lead Governance & Assurance - UK Space Command
Dr Joanna Hart, Space Partnership Director - Space Partnership.
The forum will also host product demonstrations from exhibitors such as Satellite Vu.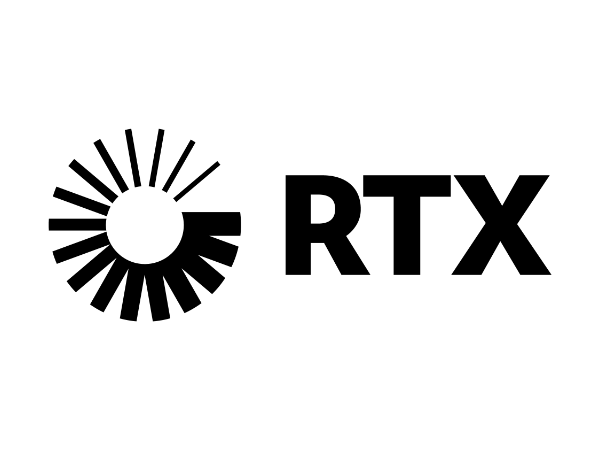 DSEI's world-class programme highlights thought leaders from military, government and industry across the globe as they outline their greatest challenges, requirements and the ground-breaking developments they're proposing in an increasingly contested and challenged world stage. Enhance your industry insights and delve into the present and future needs of the Front Line Commands and see how your knowledge fits into their challenges.
---
FEATURED FORUM SESSIONS
We're sorry, but we couldn't find any results that match your search criteria. Please try again with different keywords or filters.
Forum empty

Space Hub Forum

Vice Admiral IMAYOSHI Shinichi, Director General Naval Systems, ATLA

Space Hub Forum

Live-streamed from Strategic Command & Keynote Forum

Space Hub Forum

Training & Talent Management

Collaboration between Defence and the wider Space enterprise is vital, particularly in areas like education, training and skills. UK Space Command is leading on developing a Space Academy for growing ...

Session Sponsor:

Andy Start, CEO - Defence Equipment & Support, UK Ministry of Defence

Space Hub Forum

Live streamed from Strategic Command & Keynote Forum

Space Hub Forum

Training & Talent Management

Technology continues to develop in accordance with Moore's Law, and the geo-political landscape is ever-changing, but that evolution doesn't always carry over into organisational systems and procedure ...

Admiral Sir Tony Radakin, Chief of the Defence Staff, UK Ministry of Defence

Space Hub Forum

Live-streamed from Strategic Command & Keynote Forum

Space Hub Forum

Training & Talent Management

Suitably Qualified Experienced Personnel are in high demand, both in the defence and civilian markets, but differences of lifestyle are creating a skills shortage in the defence workforce as SQEP opt ...

Session Sponsor:

Space Hub Forum

Training & Talent Management

Space Defence is a rapidly developing sector, with a very different talent requirement to the traditional forces. This session will discuss the skills requirements that are new to the Defence sector, ...