Admiral Sir Keith Blount, DSACEUR, NATO
13 Sep 2023
Strategic Command & Keynote Forum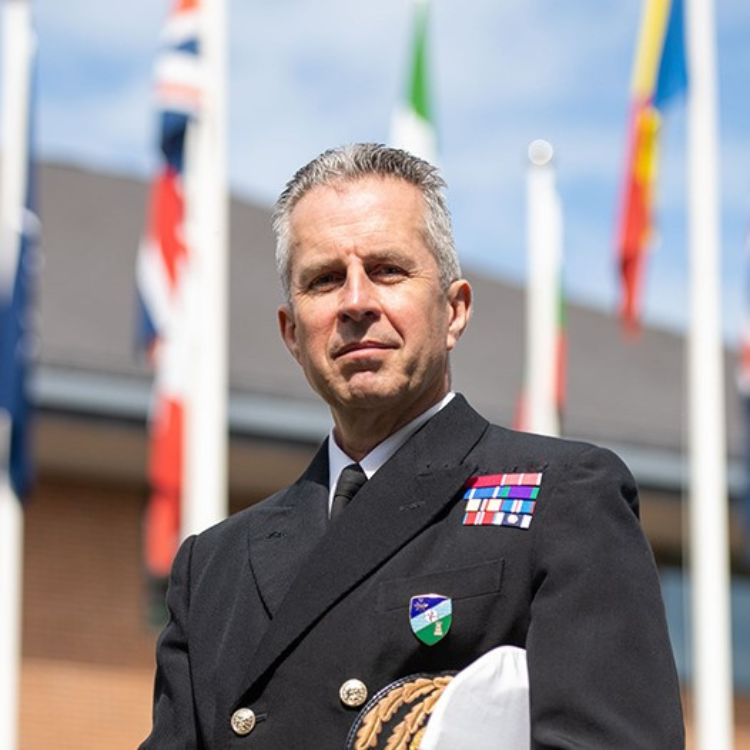 Sir Keith Edward Blount KCB OBE is NATO's Deputy Supreme Allied Commander Europe (DSACEUR), based in the Supreme Headquarters Allied Powers Europe (SHAPE) in Mons, Belgium.
Blount joined the Royal Navy in 1984. He qualified as a helicopter pilot and instructor before commanding three warships, including the helicopter carrier HMS OCEAN. His staff appointments have included three periods in the Ministry of Defence.
He has extensive command experience in the international arena. He led the Iraqi Maritime Task Group during Operation TELIC and has been the Chief of Staff to the European Union Naval Force. Based in Bahrain, he was the United Kingdom's Maritime Component Commander and Deputy Commander of the Combined Maritime Forces spanning operations in Iraq and Syria.
Between 2015 and 2019, Blount was the head of the Fleet Air Arm and the officer accountable for the delivery of the two Queen Elizabeth Class aircraft carriers. Most recently, he held the position of Commander of NATO's Allied Maritime Command, encompassing the COVID-19 pandemic and Russia's invasion of Ukraine.
Blount has been appointed Officer of the Order of the British Empire, Companion of the Order of the Bath and was knighted in 2023. He was bestowed an Operational Legion of Merit by the President of the United States in 2016. In 2021, he was awarded an Honorary Doctorate by the University of Plymouth. He holds a Master of Arts degree in Defence Studies and International Relations.
He is married to Deborah, a retired police officer, and has two grown-up daughters.
Sponsored by: